The Access and Benefit Sharing Clearing House (ABS Clearing House) website is a platform to exchange information on access and benefit sharing measures. Researchers can use the website to find out whether there are any legislative requirements under the Nagoya Protocol for the collection or utilisation of a genetic resource.
A step-by-step guide to the ABS Clearing House website has been developed to help researchers to identify information on a provider country and locate relevant due diligence information. The guide should be used in conjunction with the Checklist for Researchers. Once you have completed stage 1 of the Checklist for Researchers, i.e. that you have determined the Nagoya Protocol applies to the material, this guide takes you through the second and third stages.
Please note: there are explanatory text annoations in the guide that you can read by placing your mouse cursor over the the small orange and white speech bubble in the upper left corner.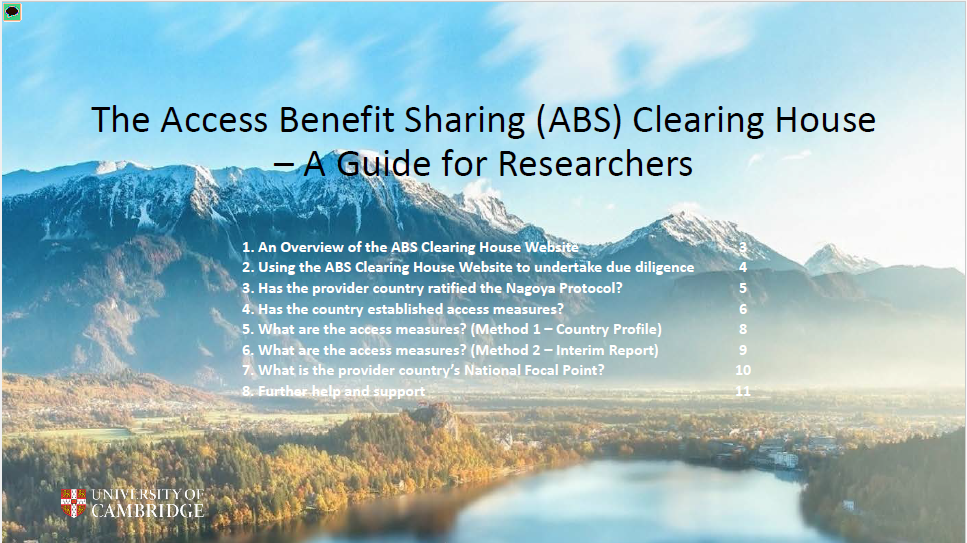 absch_guide.pdf (1.08 MB)